Go back
A stronger crisis preparedness: The European Health Emergency Response Authority (HERA) – Forum roundtable discussion | 15th March 2021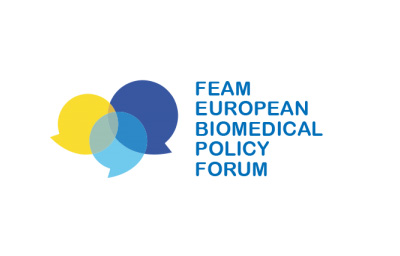 In the context of the joint Wellcome Trust/FEAM project proposal on the European Commission's proposal for an EU Health Emergency Response Authority (HERA), on the 15 March 2021 the FEAM European Biomedical Policy Forum organised a round table discussion as an opportunity to hear and exchange opinions from a range of stakeholders. FEAM European Biomedical Policy Forum members and others stakeholder representatives from industry, civil society and patient groups joined the meeting with the aim of contributing to the work led by Wellcome Trust/FEAM. Summary report
Three major questions marked the discussion on HERA:
What gap could HERA fill and what needs to be in place for it to succeed?
What could we learn from other organisations and previous health crises?
How could HERA work in practice?
The stakeholders' feedback to these questions will be used to produce recommendations to the European Commission's proposal.
About the FEAM European Biomedical Policy Forum
The FEAM European Biomedical Policy Forum provides a platform for discussion on key policy issues for the biomedical community.
The Forum is an initiative from the Federation of European Academies of Medicine (FEAM). It aims to bring together representatives from academia, research charities, industry, European and national trade associations and professional bodies, regulators, public health bodies, and patient and consumers groups. If you would like further information on the FEAM European Biomedical Policy Forum or becoming a partner, please contact elisa.corritore@feam.eu.
 About the Wellcome Trust
The Wellcome Trust is a politically and financially independent foundation, with offices in London and Berlin. Their vision is to support science in tackling the major health challenges facing everyone; alongside a broad programme of discovery research, they have a new ambition to focus on mental health, global heating and infectious disease. Their work includes grant funding, supporting researchers, campaigning to improve science, and investing in partnerships to tackle global health issues.