Go back
Towards the next Council conclusions: which role of adult vaccination? – 7 July 2022, 14:30-16:00 (CET)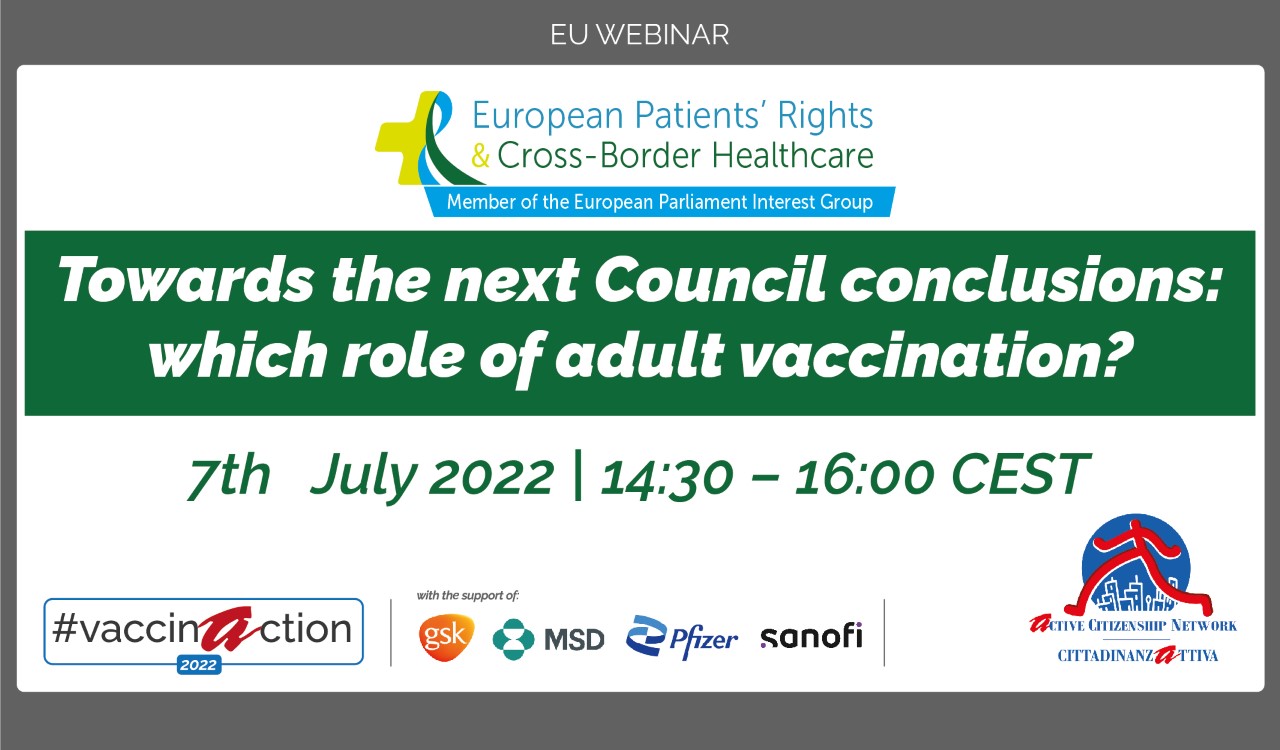 Active Citizenship Network Conference
Towards the next Council conclusions: which role of adult vaccination?
7 July 2022
Registration: here
Active Citizenship Network (ACN), a FEAM Forum partner, is organising a conference on adult vaccination, "Towards the next Council conclusions: which role of adult vaccination?" The event will take place online, on the 7th of July 2022, from 14:30 to 16:00 (CET).
As a follow-up to the Annual Meeting of the Coalition for Vaccination, and at the beginning of the Czech Semester (1 July – 31 December 2022), the initiative will allow discussion of the EU Institutions' commitment to adult vaccination. Dr. Elisa Corritore, Forum Scientific Policy Manager, will be one of the speakers of event. This will be an opportunity to share and discuss the recommendations of the FEAM report, 'Immunisation for old adults in Europe:scientific and social strategies'.
What weight will the topic of vaccinations have in the Council Conclusions? And how the different health stakeholders (civil society, patients, health professionals, experts, and institutions) can work together on this, and in particular what role adult vaccinations will play in the conclusions? These are some of questions that the speakers will try to respond during the event.
The conferenced is organised within the framework of the VaccinAction2022 EU project, focused on supporting the need for strengthening adult vaccination in Europe and – starting from the citizens' and healthcare stakeholders' perspective – understanding the impact of the COVID-19 pandemic and vaccination campaign on the national immunisation plans, protecting the value of the adult immunisation and its gains.
Find out more about the event, here.