Go back
FEAM is looking for a Communications and Events Intern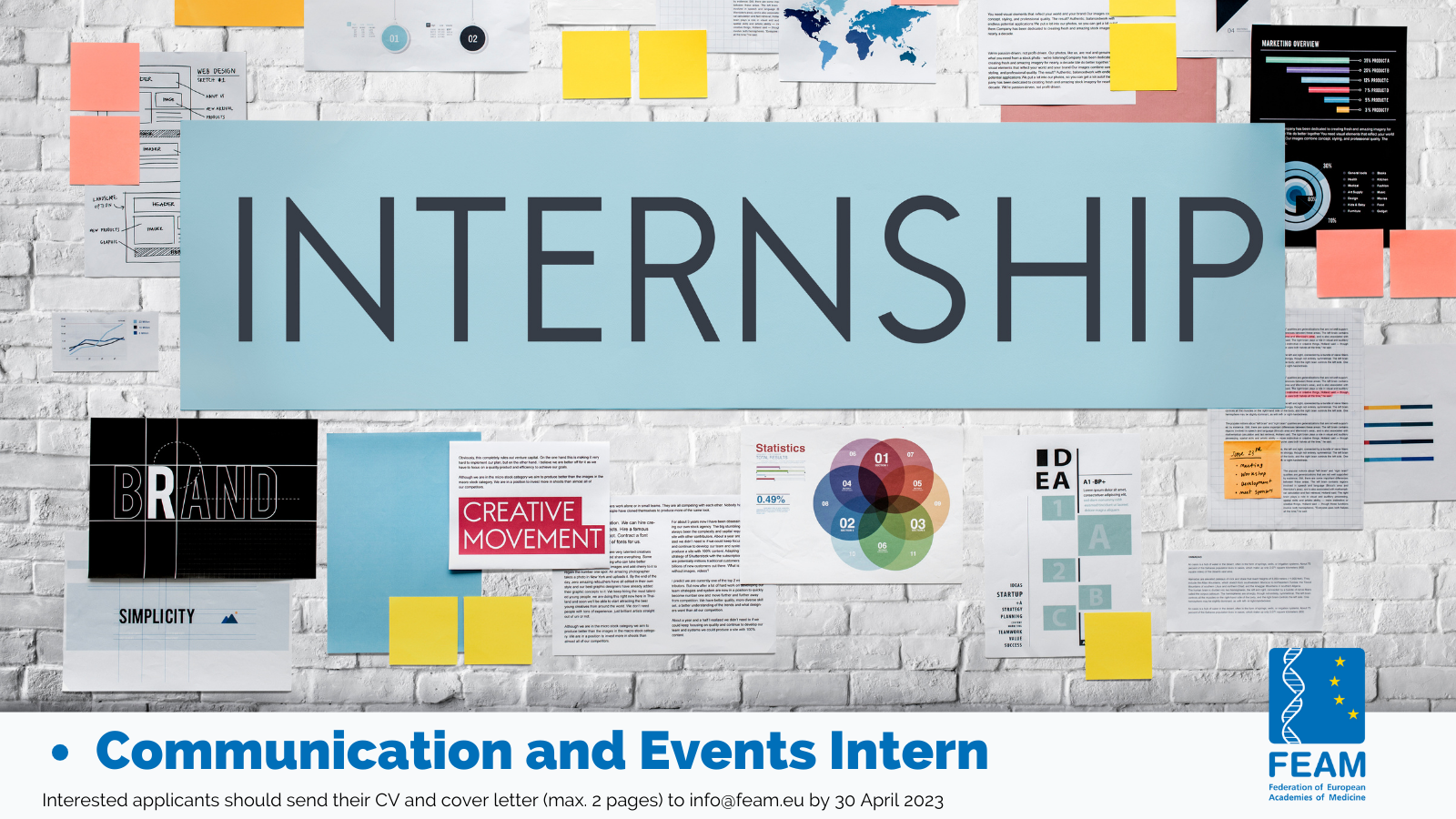 The Federation of European Academies of Medicine (FEAM) is seeking to recruit a Communication and Events intern ( to join its team in Brussels. See the job description here.
Title: Communications & Events Intern
Starting date: May 2023
Location: Rue d'Egmont 13, 1000, Brussels. A mixt of teleworking and office-based work is offered. Travel within the EU is expected.
Duration: 6-months internship (convention d'immersion professionelle)
Deadline for submitting applications: 30 April 2023, 23:59 (CET).