Go back
PERISCOPE Monthly Talks #5: Effects of the pandemic on mental health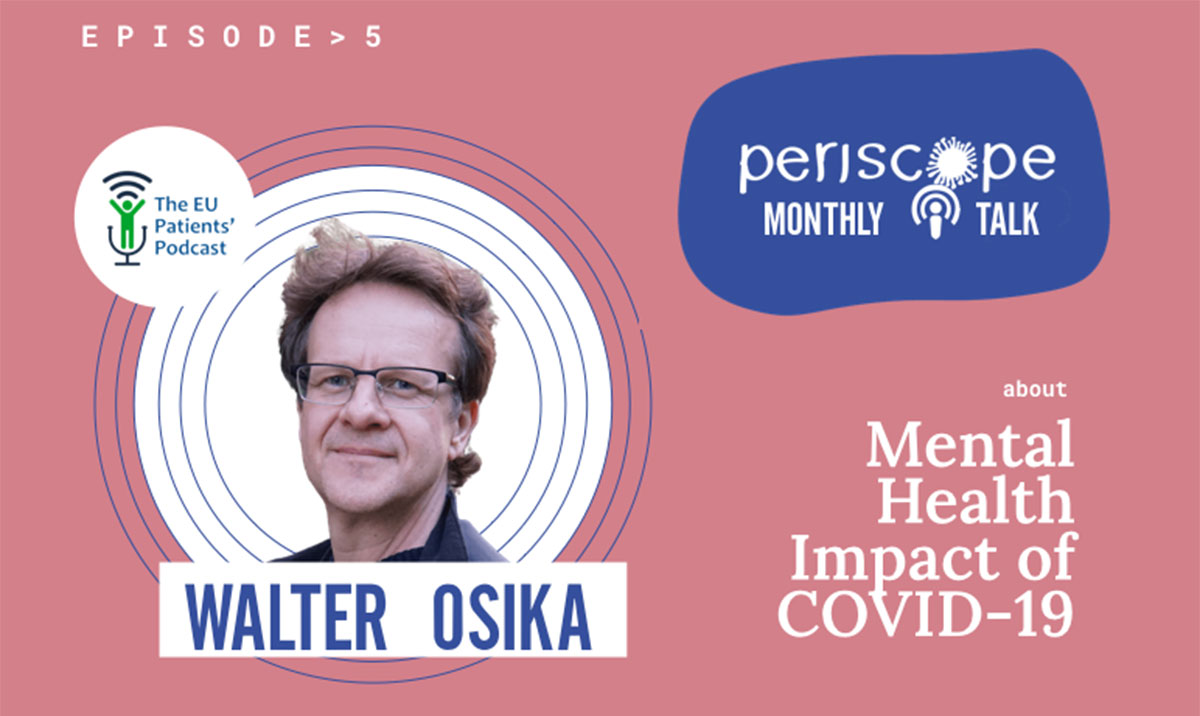 The fifth episode of PERISCOPE Project Monthly Talks focus on the effects of the pandemic on mental health. Professor Walter Osika was the invitee to discuss this topic.
He is co-founder and director of the Centre for Social Sustainability, as well as an Associate Professor at the Department of Clinical Neuroscience, in Karolinska Institutet, Sweden. He is also a physician specialised in Internal Medicine, Cardiology & Psychiatry, and a Consultant at Northern Stockholm Psychiatry. Furthermore, he has authored books on stress, psychosomatic medicine, and mental training.
Listen to this episode, here.
About the project:
PERISCOPE project was launched in late 2020 and investigates the broad socio-economic and behavioural impacts of the COVID-19 pandemic, in order to make Europe more resilient and prepared for future large-scale risks. This Horizon 2020 programme was launched in November 2020 and will run for three years.