Go back
Summary Report: European Biomedical stakeholder's response to the war in Ukraine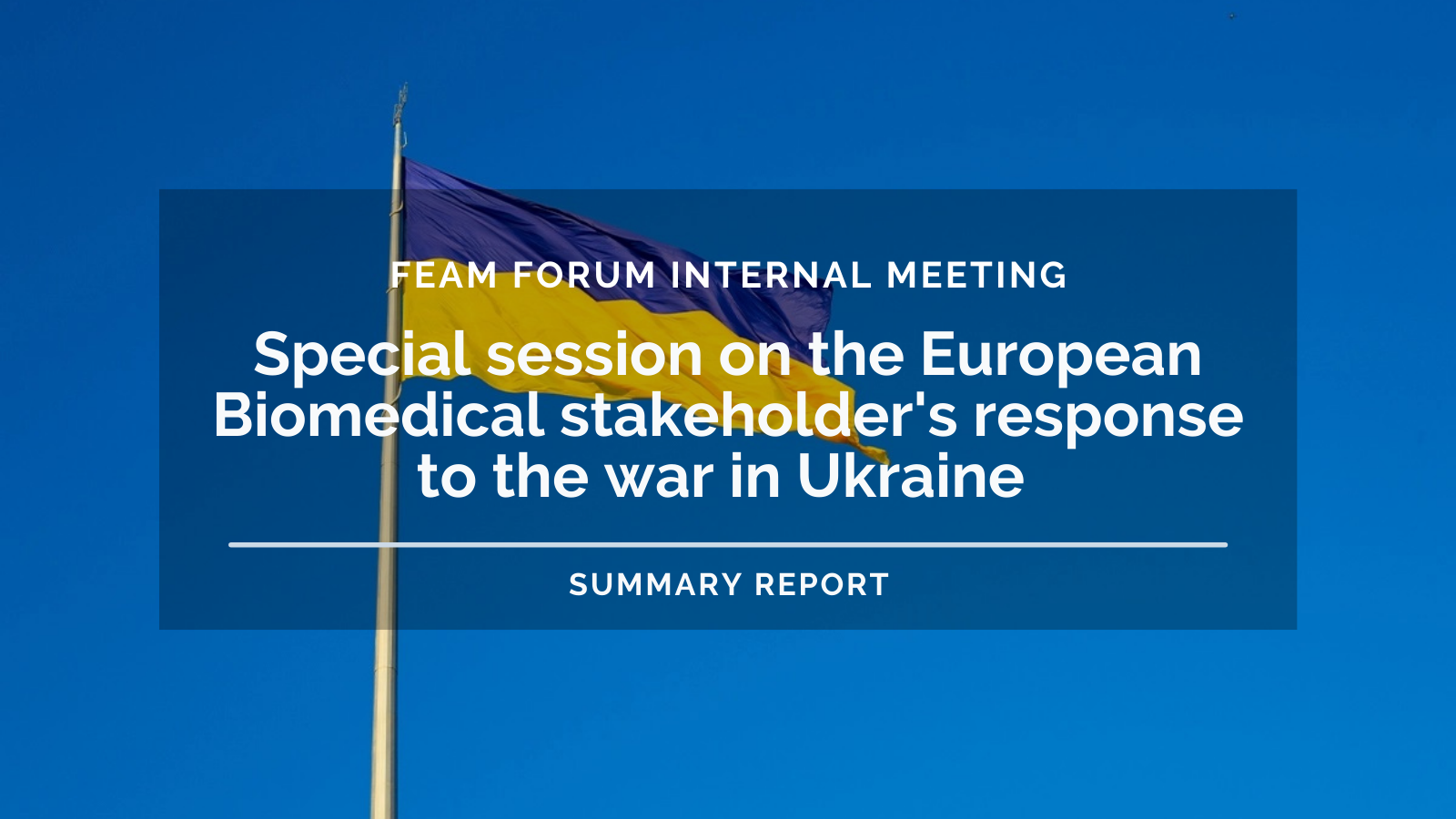 The summary report of the FEAM Forum special session on the European Biomedical stakeholder's response to the war in Ukraine, organized on the 11th of May, is now available.
The document published today (15 June) gathers the considerations and activities promoted by the Forum's partners and European institutions to contribute to a response in this field to the war in Ukraine.
Find out more about this meeting.