Go back
FEAM Policy Officer at the PERISCOPE Monthly Talks podcast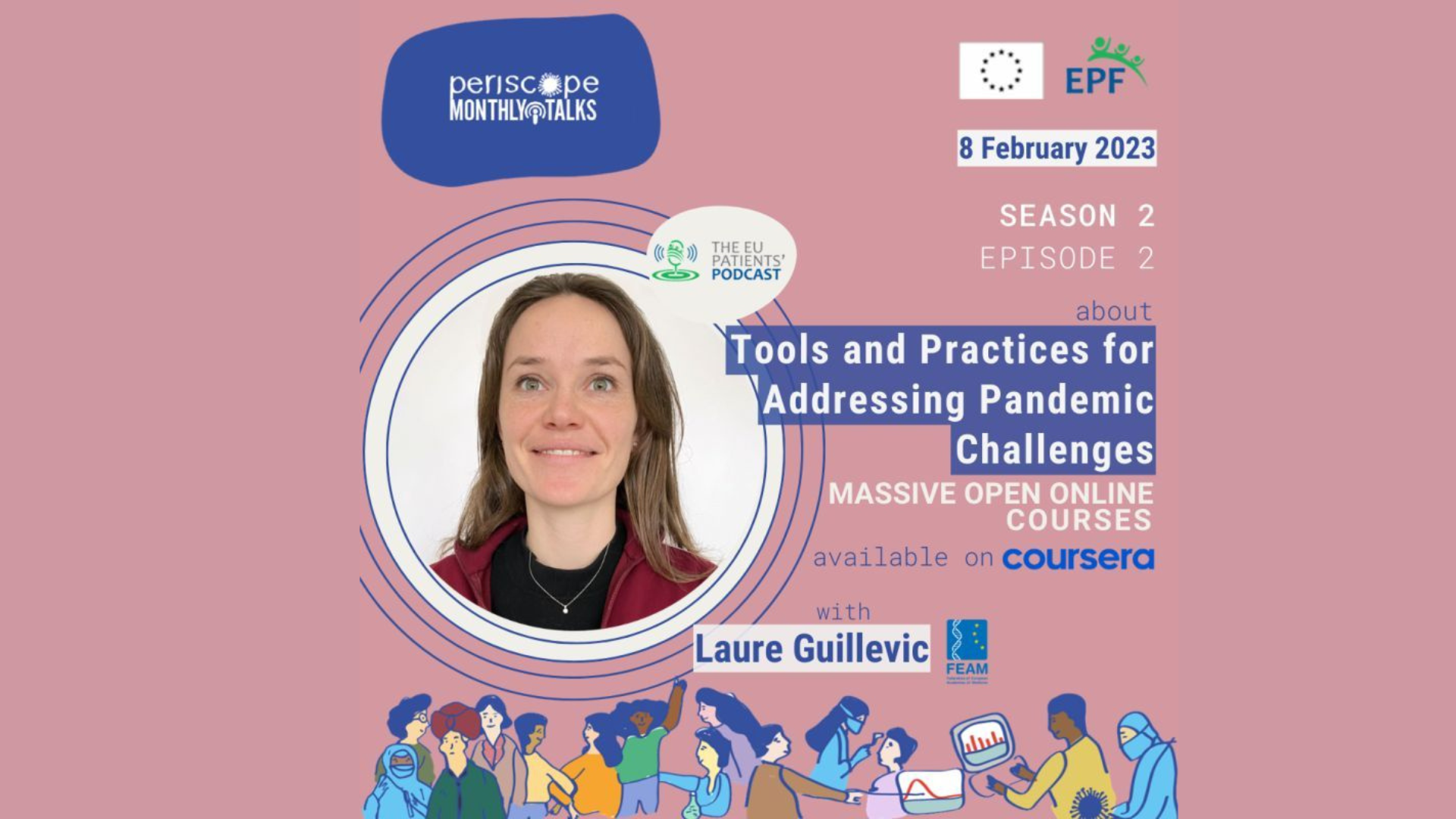 Laure Guillevic, Policy Officer at the Federation of European Academies of Medicine (FEAM), is featured as guest for PERISCOPE podcast (Season 2, Episode 2), run by the European Patients Forum. 
She was invited to talk about the training and education part of the PERISCOPE research project on COVID-19 impacts. In this context, FEAM was coordinating the creation of the five massive online open courses (MOOCs), available on the free platform Coursera, together with the University of Politecnico di Milano (Polimi) which ensured the technical assistance.
Feel free to tune into the podcast to know more about learning tools for better governance of pandemic situation. FEAM together with the Karolinska Institute created a MOOC on "One health: pandemic preparedness, prevention and response". All MOOCs are free of charge and self-paced learning mode. 
Listen to the interview, here: