Go back
FEAM selected as member of the HERA Civil Society Forum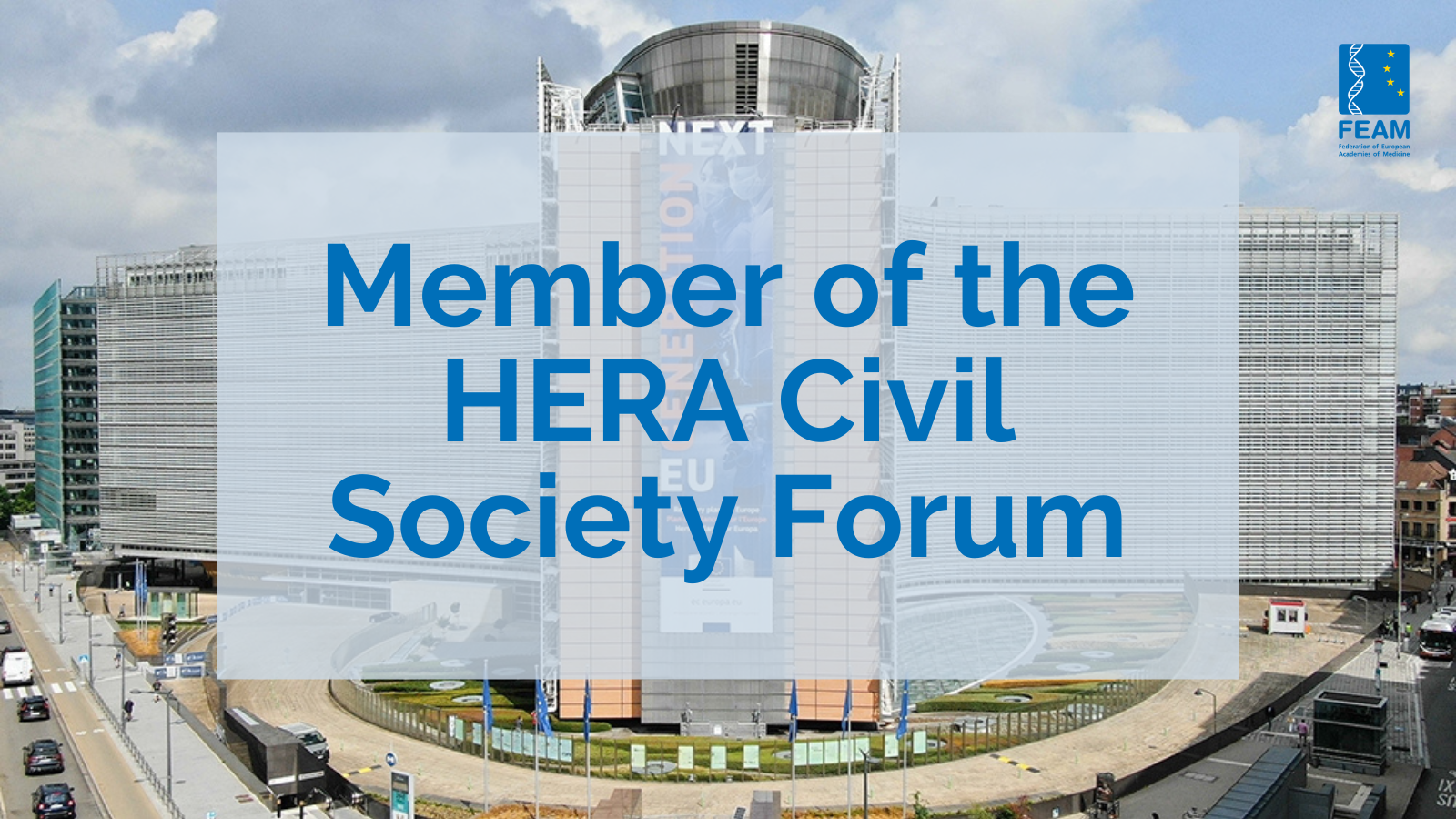 The Federation of European Academies of Medicine (FEAM) has been chosen to be one of the members of the European Commission's new HERA Civil Society Forum. Professor Michel Goldman, member of the Belgian Royal Academy of Medicine, will be the FEAM representative in this new advisory body to HERA.
Representing healthcare professionals, consumers and patients groups, the Civil Society Forum will help to ensure that the HERA Advisory Forum will receive regular input on the views and opinions of the civil society stakeholders.
Along with Joint industrial Cooperation Forum sub-group, it will provide the HERA Advisory Forum with observations and assessments from a diverse range of stakeholders.
Read more about the HERA Civil Society Forum, here.