Go back
Survey: The impact of COVID-19 pandemic on Individual Patients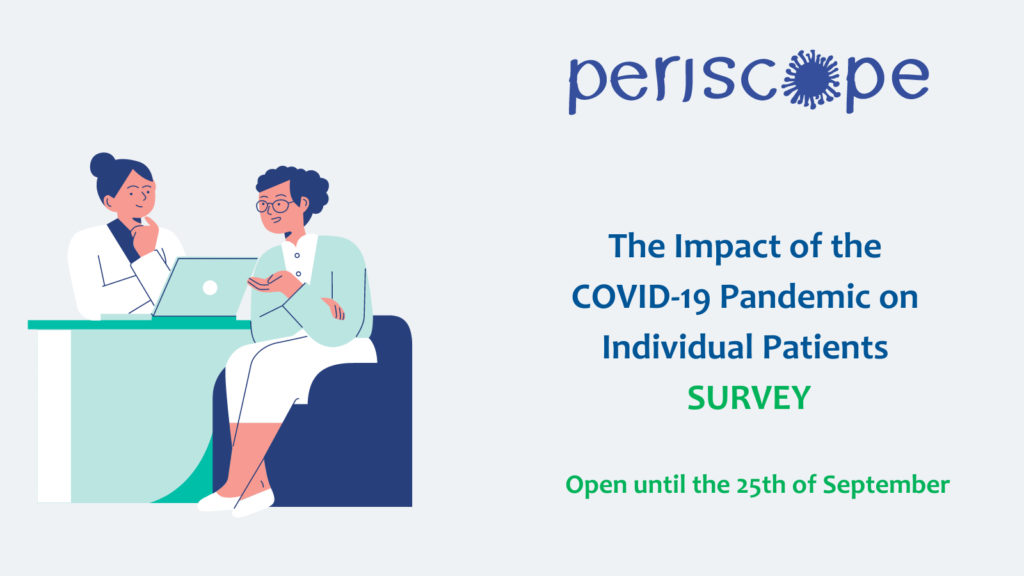 The COVID-19 pandemic is not over yet and it continues to impact the daily life of many people. If you are one of these people, we would like to hear from you and for you to share your experience with us.
This survey seeks to map the impact that COVID-19 has had on diagnosis, treatment and healthcare access and provision for patients with chronic diseases.
It was developed as part of the research project PERISCOPE, funded by the European Commission Research Funding programme Horizon 2020 under the Grant Agreement number 101016233. This study has been approved by PERISCOPE Ethics Board on 16 June 2022. PERISCOPE aims to conduct in-depth multidisciplinary research to evaluate Europe's response to the COVID-19 pandemic. This survey will help policymakers formulate policies to improve public health emergency governance and response.
The survey has been jointly developed by PERISCOPE partners the Federation of European Academies of Medicine (FEAM), the European Patients Forum (EPF), the Centre for European Policy studies (CEPS) and the French National Institute of Health and Medical Research (Inserm).
The survey is available in English, French, German, Spanish and Italian. To change the language, simply select your preferred one in the top-right corner of the page.
The deadline is 25 September at 23.59 (CEST).